Main content starts here, tab to start navigating
Queen's Biscuit Cake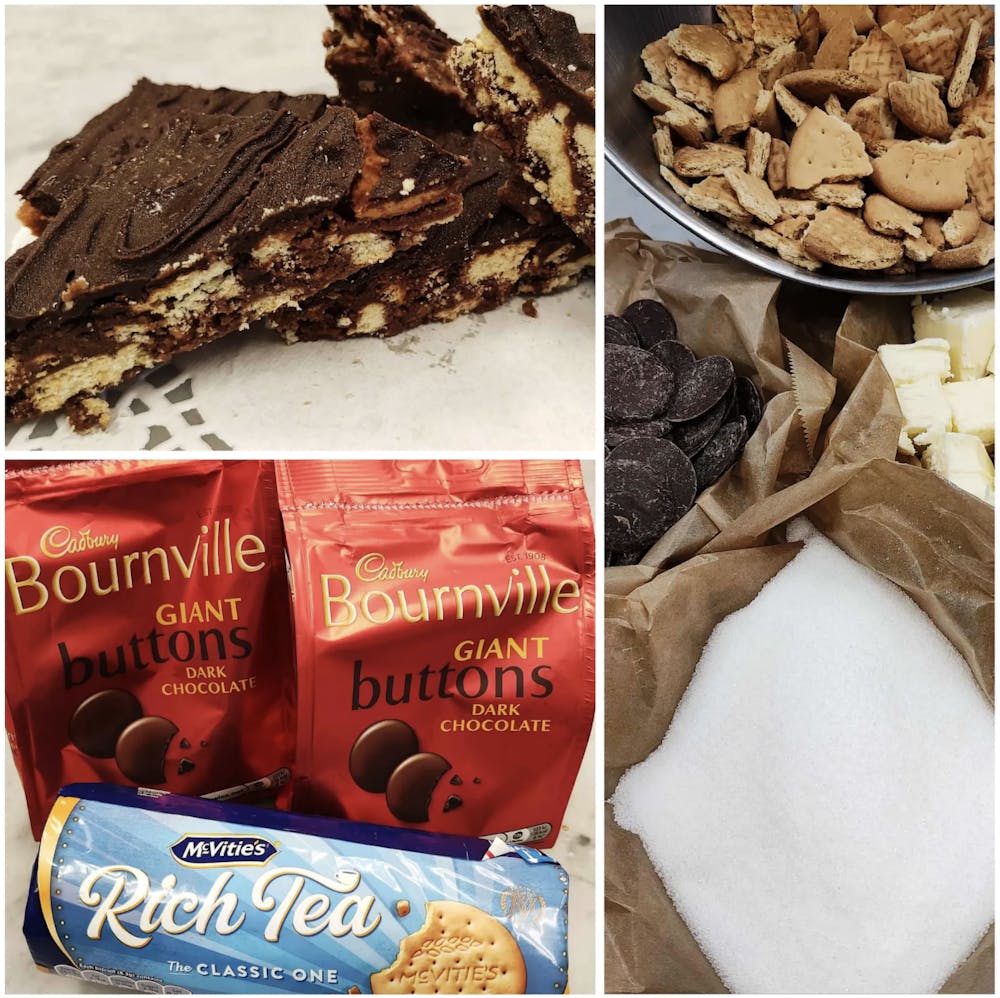 Are you in need of a quick and easy sweet snack?
Then we have the recipe for you – the late Queen's favourite biscuit cake.
Only 4 ingredients, of which we currently have 2 in stock and on discount – Bournville Buttons and Rich Tea Biscuits.
BISCUIT CAKE
• 200g pack Rich Tea biscuits
• 5 oz butter (salted), softened
• 5 oz sugar (fine)
• 5 oz Bournville Chocolate Buttons
COATING
• 7 oz Bournville Chocolate Buttons (total 3 x 110g bags)
Use a 7" x 5" pan, lined with parchment
Break the biscuits into approximately 1 inch pieces.
Melt the buttons.
Cream butter and sugar until light and fluffy.
Stir in melted chocolate and add biscuits until well coated.
Spread into pan and cool.
When set, melt rest of chocolate and spread on top.
Leave to set, then enjoy.